Get to know Fonta Flora Flower Co.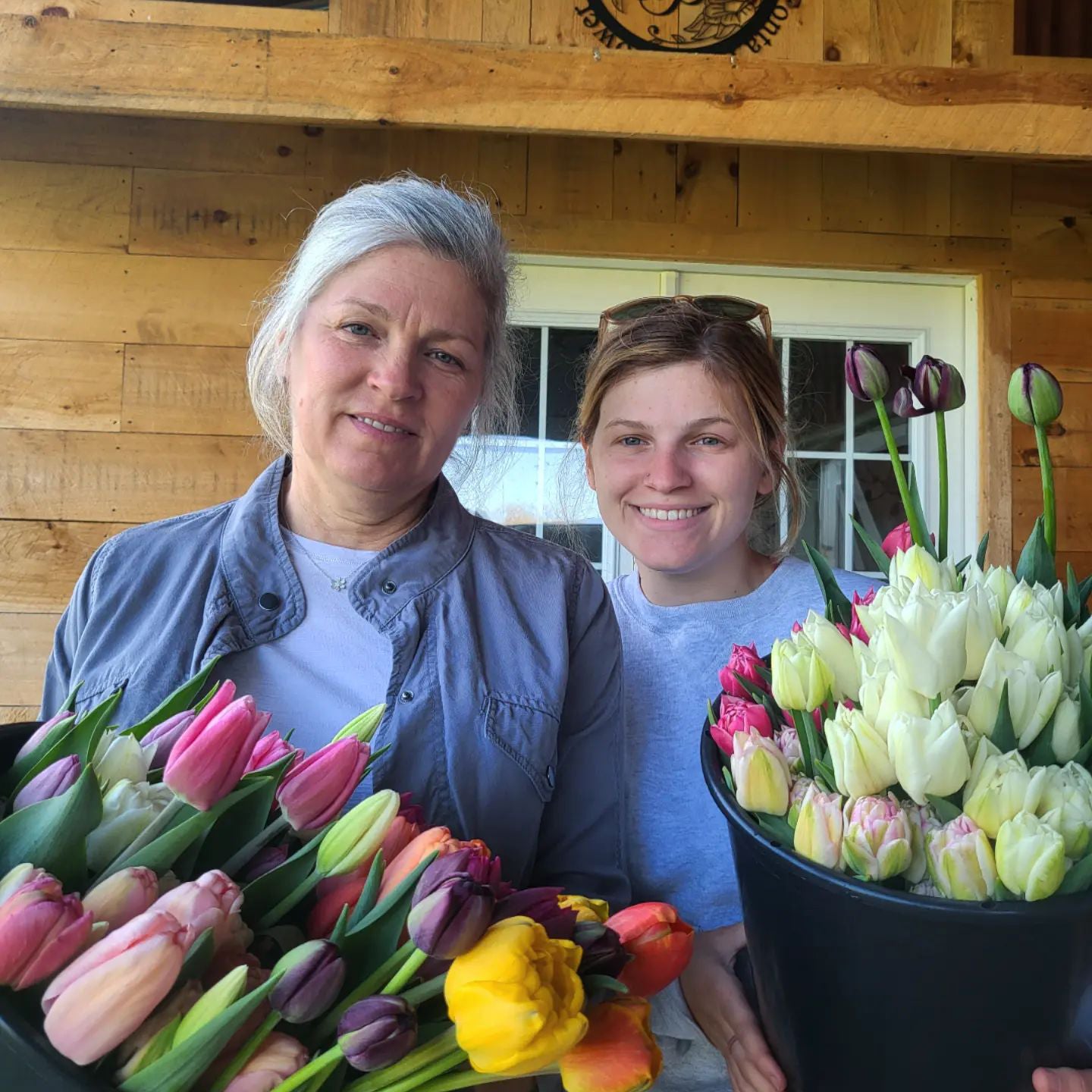 So here we are...
Team Fonta Flora. The mom and daughter behind every gorgeous flower and unique bouquet. Every seed and seedling planted. Every scoop of compost, every weed pulled. All the watering, hoeing, cultivating, harvesting, conditioning, designing, marketing, delivering, bookkeeping. The list goes on and on. We do it all right here on our family farm. We are so blessed to have the support of our loyal customers, florists and community. We love bringing you locally and sustainably grown, chemical free, specialty flowers! All the hard work is so worth it!
Contact Us
Meet Chrissy...
Chrissy Creese was raised in Roanoke, Virginia in an old farmhouse. From a young age, she was exposed to gardening and the farming lifestyle. She has always kept her own vegetable garden and a few flower beds around the house. It wasn't until she read a book about flower farming that she found her true passion. She quit her job working as a psychiatric nurse and began her flower farming journey alongside her then 17 year old daughter, Emily.
Message Chrissy
Meet Emily...
Whether she's designing unique florals for weddings and events, hosting creative workshops at the farm, or freelancing for local florists, Emily's love of nature and passion for art and design shines through in every aspect of Fonta Flora Flower Co.
Message Emily